I love doing a yearly race review. I did one last year, and it was fun to see how many races I had done and how much I had been running. So here goes:
In
January
Chase and I did the Run for Philippians in downtown Provo:
I was super slow and I hurt all over because it was SO cold outside! That's what I get for living in dry Utah during the winter.
In March I did the Lake to Lake relay with 4 other girls:
I signed up only knowing 1 friend and made 3 other new ones! It was a fun relay race, but it definitely took a long time and I didn't like the fact that EVERY team started at the same time - by the finish we were one of the last.
April I ran the Elevate 5k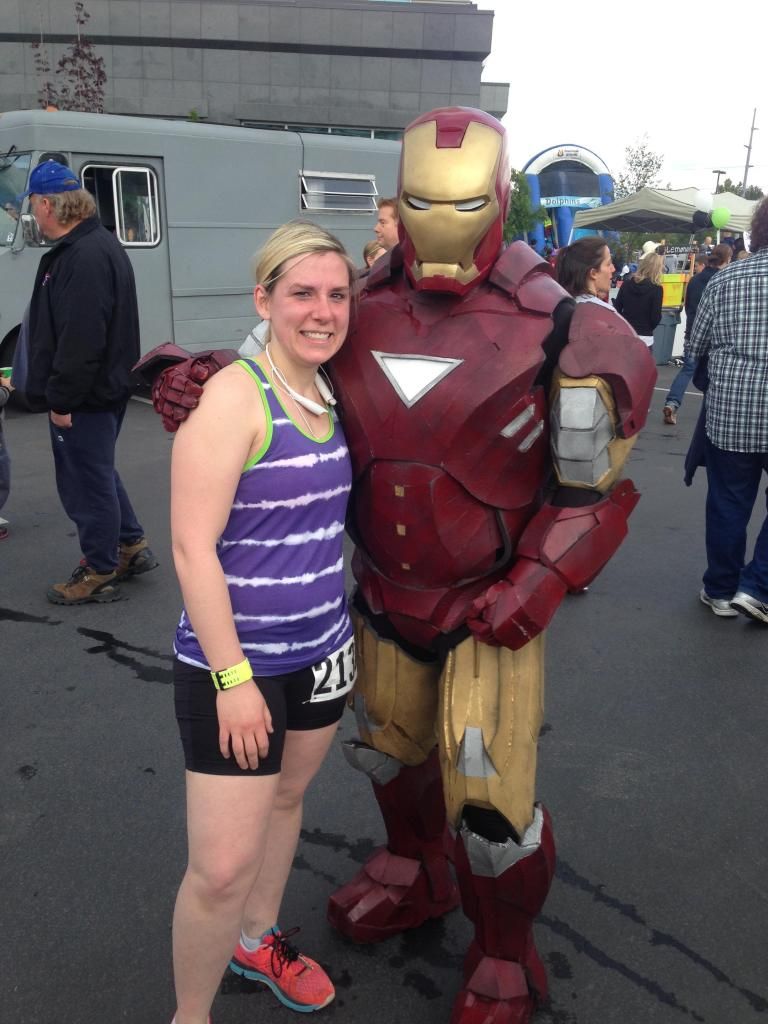 Chase dressed in his Iron Man costume (which he LOVES doing) and I always get pictures with him.
I took a break from running for at least 2 months.. April and May were very slow in mileage due to an Iliotibial band injury!
I got approval to start running again by the end of May - ended up getting new shoes (Altra's, which I will never run in anything else!), and had to relearn how to run and use my inner thigh muscles (adductors), had to foam roll daily, daily stretches, and strength training.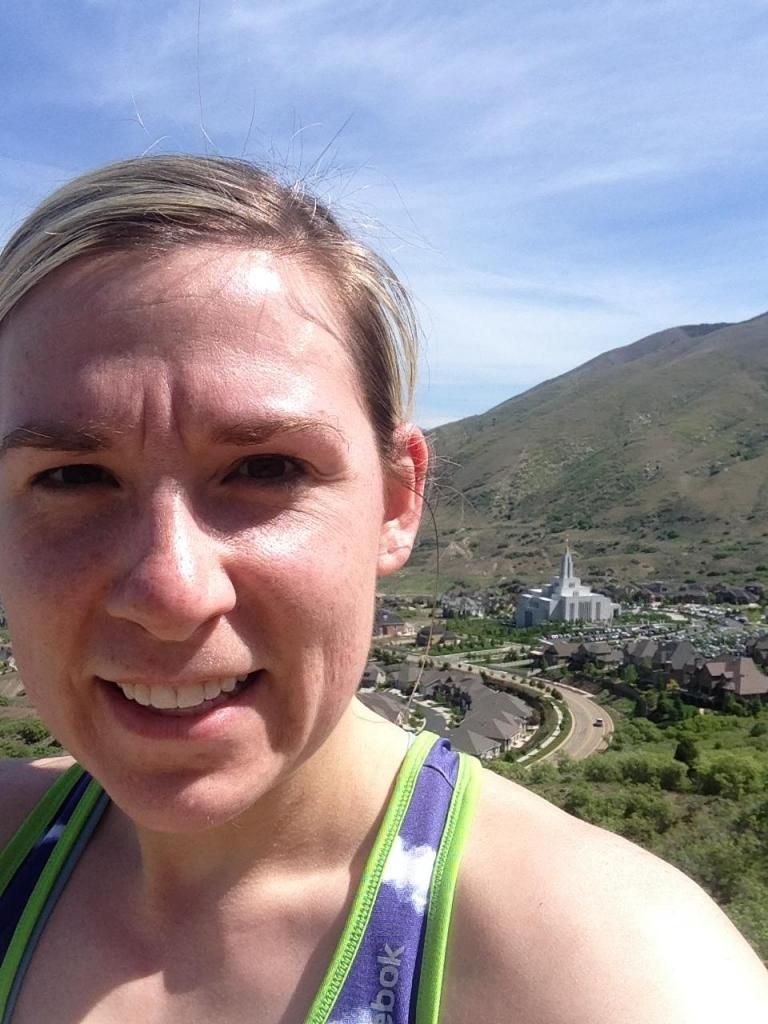 Did a few summer trail runs in Draper (the Draper LDS Temple behind me)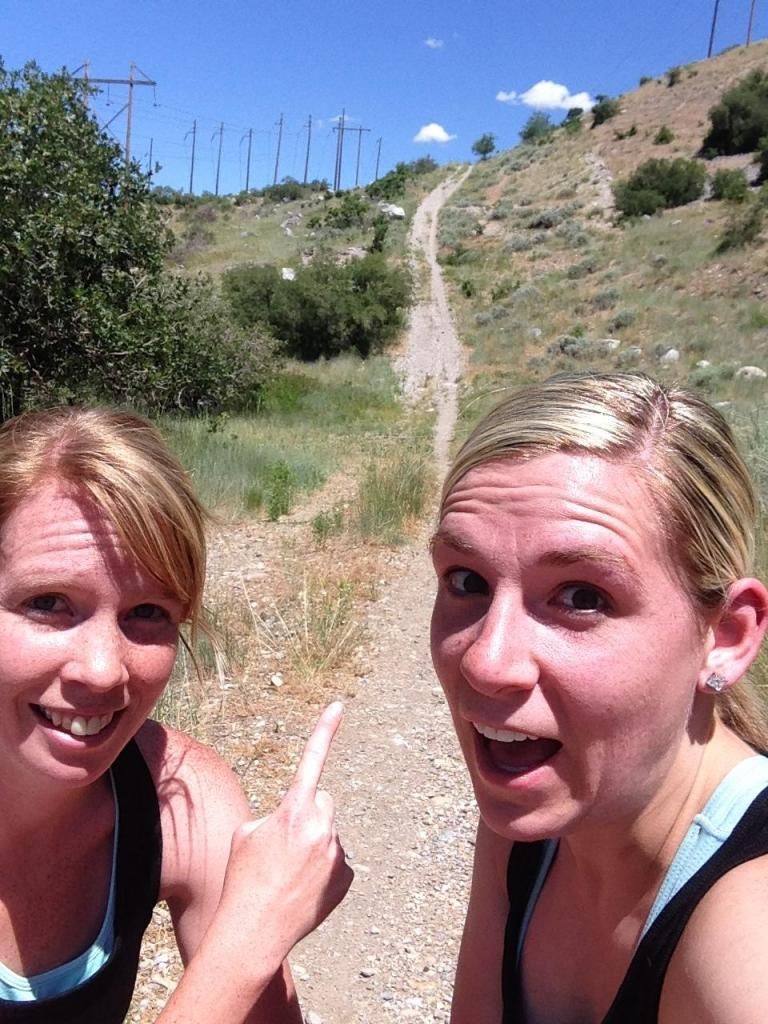 I did a trail run with my friend Alli and it was hot and the hills hurt! But we got to sit in the freezing Provo River afterwards which was a great recovery!
June
: The Dirty Dash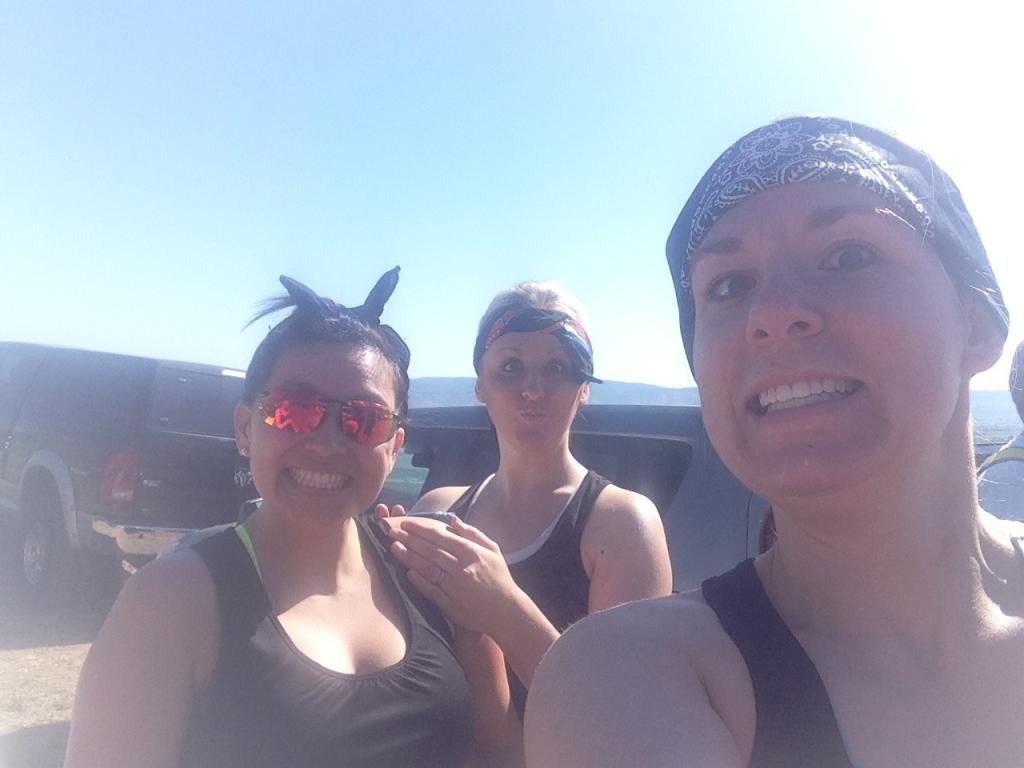 Ran with friends and some family! But that really doesn't count as running cause who is timing it? It's fun to get dirty! You can view our video that Chase made with our GoPro:
here.
Silly being dirty!
July: Freedom Run
Did our annual Freedom Run in Provo. Ran with a pretty good time! I did the 10k in 2012 and it was good, but a hill at the beginning and a hill at the end of the race. Not ideal, but it was still fun and it was great to have a crowd cheering you on all along the race route!
August: Fertility Run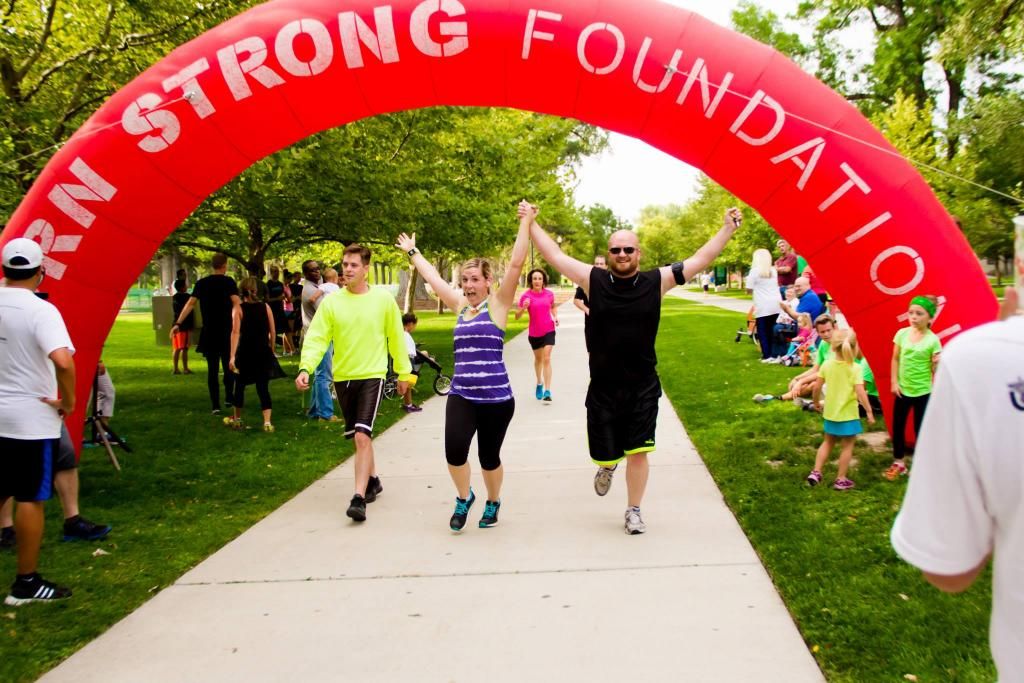 It was a lot of fun to do the Footsteps for Fertility run. Chase and I did not get a grant from them, but 11 other couples were able to get a grant! I can't believe they were able to help 11 couples! It's just amazing! We were so blessed to be able to help them!
September: Rivalry Relay - BluMan Group:
We are having fun in the van while we wait for our runner to come into the exchange.
We finished strong! I ran my hardest at the finish line! It was also fun to hear a cheer from a lady I work with across the street as I was coming in to the finish line! Encouragement like that is what I want more of from races!
October: The Haunted Half - not so "Haunted"...:
It was so fun to run a half marathon with my sweetheart! He was such an awesome support to me in my running addiction, that I was a support and stayed with him so we could finish the race together! He did awesome for not training and for it being his first half marathon! Hopefully he'll do more half marathons with me down the road! Maybe even a marathon?!
November: Twice the fun! DomiNATE Race and the 3rd annual Turkey Trot:
Dominate Race was awesome and it was such a privilege to be able to help someone who really needs it! It was by far my best race for the year!
Turkey trot with Alli and my step dad (not pictured) - It was a quick 4 miles and I kept going even though I wanted to quit several times! I did great and finished strong!
I ended up running a total of 300 miles this year. As far as distance goes that is the most that I have ever run in a year. I ended up doubling my miles this year compared to last year! I did that all with an injury too! Running is definitely something that I love to do and will put more time and energy into staying healthy this next year so I can get better, faster and stronger!
What was your running goal for the year?
_______________________________________
Other places you can find me:
Instagram:
@runningwithinfertility1
Pinterest:
Running with Infertility
Twitter:
@runwinfertility
Bloglovin':
Running with Infertility
Email: runningwithinfertilityATgmail.com
Facebook:
Running with Infertility